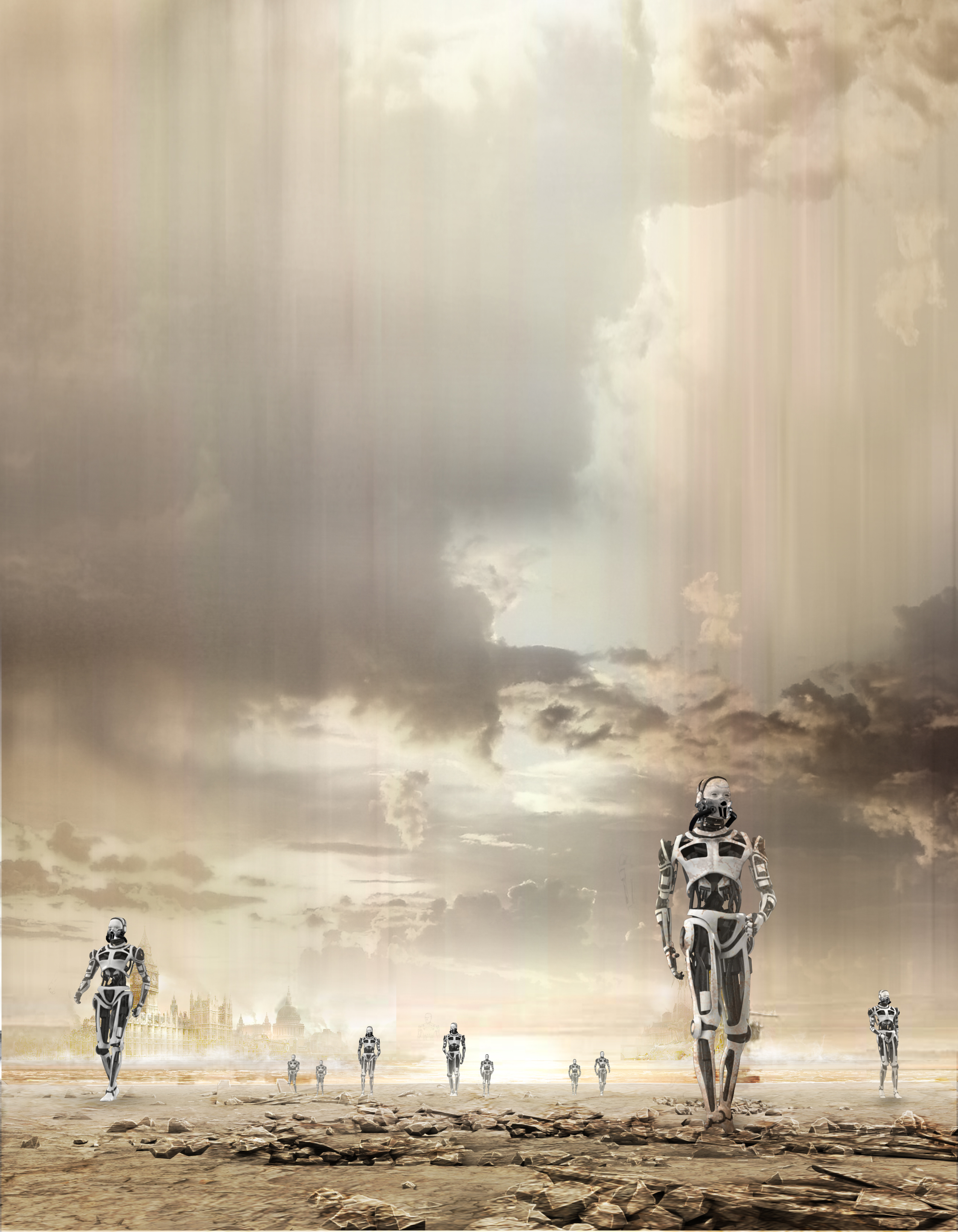 Review by Jim Arrowood, Sci Fi Blogger, K-12 Vocal/Instrumental Music Kenesaw Public School, Adams County, Nebraska, USA jimsscifi.blogspot.com
"I finished reading ReCO2gnition yesterday and I love this story! I l enjoyed the way you included so many different aspects in it like science, art, geography, and religious ideas inside an amazing story with awesome characters!  I am looking forward to reading the continuation after the cliffhanger ending. Your book is entertaining, intellectually stimulating, and just plain fun!  I am currently working on a review to post on my blog to generate interest. The message for the case of the dangers of climate change and our need to get to work and arrest any further damage is clear and compelling!
ReCO2gnition is a fast paced sci-fi thriller that will have the reader pinned to their seat. Not only is the story entertaining, but it is also intellectually stimulating. The characters are fascinating and the narrative is colourful and detailed; Dowson uses words to paint pictures that are vivid and alive.  Highest Recommendations!"
Review by Luciane Barbosa, Marketing Director at Wolf Digital Marketing Ltd, Peterborough, UK, & San Francisco, USA,  Book reviewer, titles include: How The Cat Got Its Whiskers, by Evalena Jnsson Lunde and Harris Tobia, My Cat is a Jerk, by Maeve Jopson, My Name is Bob, by James Bowen, The Best Cat Book Ever, by Kate Funk, Le Tomcat Diaries, by E. A. Menches, Cats on the Job, by Lisa Rogak
"ReCO2gnition Oxygen Debt – Part 1, is a suspenseful, futuristic tale that will keep you wanting more. This race against time to save humankind against its self- and environmental destruction wouldn't be complete without the heart element. The imperfect and strange love between a human and a machine. Can it end up well?
It is also interesting how the characters develop and how the story takes you to a future where devastation had taken place. The author describes future earth with no natural light, just smog clogging the sky and bright aero lights punctuating the dark sky. 2112 is a time where humans pursuit to immortality by adding human consciousness into advanced, lifelike machines. Leading to the creation of machines that could develop their own cognition. With such limited resources and life left, the only way to save the human race was Operation Reset. I can't wait to finish reading this book!
People who enjoy science fiction books will find this a must-read."
Review by Radha Spratt, Editor, London, UK, – Radha has worked as an editor of both fiction and non-fiction (history, politics and popular science), most notably as Editor of the South Asian Literature Festival's magazine and as Editor of The Marlowe Society Journal.
"Reco2gnition is an intelligent, well-crafted thriller with great forward momentum, lots of intrigue and memorable characters."
Review by Dennis Woods, Command Sergeant Major USA retired. – Author of Black Flag Journals
"Prepare to become a fan of Mark Dowson; in his debut novel he's created Science Fiction for the well-read. Mark skilfully interlaces subgenres' taking the reader through a mix of Thrilling Science Fiction, Political machinations, and Romantic Time travel. Buy this book now!"
Review by Doug Pilley, Author, Tales from the Universe, Stories beyond your imagination.
"Science fact and science fiction collide in this eco-thriller from Mark Dowson. Two time travellers from 2112 return to the present day, one to assassinate a wind energy engineer, the other to rescue him—and perhaps save the planet! "
Review by Lisa Strobl, Elstree Studios, UK, Screenwriter
"As a screenwriter, I am currently adapting the trilogy into feature length films and we already have interest from a major US studio."
7.  Review by Christian Griffiths, Flintshire, North Wales, Sales Executive, Warwick Development, Liverpool, UK
"Very impressed with the level of research that has clearly gone into, is mind blowing! A fascinating insight into a reality mankind that we might just be heading towards. Mark Dowson paints a vivid if somewhat thought provoking image of the future.  In Mark Dowson's ReCo2gnition, the future has been set….can mankind change its fate"
8.  Review by Dr. Mahtab Akhavan Farshchi, PHD, MSc, BSc, MSc, Senior Lecturer, University of West London, UK, Edited (2012) IBEA Conference Proceedings: Innovation and Integration; Science, Technology and Policy in the Built Environment. 1st. IBEA Conference 7-9 Oct. 2011. Dec. 2012 IBEA: Publications Ltd. ISBN 978-1-898523-02-4. P.412
"A convincing portrayal of a potentially dark future, a clear warning that our current lack of commitment and reckless environmental behaviour can destroy nature and end our dream of a prosperous future.  The vision and conviction of the author is not only outstanding but serious.  The shorty line is effective in exploring new thinking and even technical solutions.  It is promising to see that the new generation is taking environmental challenges seriously and try to spread the idea through story telling."
9.  Review by Graham Miller, Bedfordshire, UK,  Public Relations Executive at Media-Vu, Media Consultant, Broadcaster at BBC News, Public Relations Advisor, Media trainer
"If you like crime, mystery and romance all wrapped up in a sci-fi thriller this is for you. Mark has also introduced today's global concerns as a crucial theme and if that isn't enough he's cleverly focussed on mental health too. You'll need to concentrate but that's its magic."
10.  Review by Dr. Volker Buttgereit, London, UK, CDir, PhD, DIC, M.Eng, ACGI,  Managing Director, FD Global  Limited, 'Designing Large Scale Building-integrated Wind Turbines for the World Trade centre in Bahrain'.
'An intriguing juxtaposition of science fiction, science fact and fast-paced dramatic plot development set against the backdrop of one of the greatest challenges of our times – Climate Change.  A hugely entertaining, relevant and stimulating read.'
11.  Review by Alasdair Gibson, Sales Director, Mohn Media UK
"A great read. Time shifting and hi technology giving a vision of the 22nd Century if we let things continue as they are, not a pleasant vision of the future. Our thoughtful lead, Ben Richards leaves all the super hero stuff and the 22nd Century players. Having Part 1 in the title of the book suggests that our characters all have a long journey ahead of them in their attempts to save the planet. The book is mainly set in Italy around 2017 giving a reality about the story. The environmental issues of global warming are well discussed and the consequence of bad decisions clearly a warning for all readers. Each of the characters are well fleshed out and all the tech detail felt credible."
12.  Review by James Tuttle, PHD, Teacher of Science, Secondary school, Milton Keynes, UK, Published first author papers in Frontiers in exercise physiology and Journal of Applied Physiology.
"Sci-fi, ecosensitive, time travelling thriller which alternates between the present and a post apocalyptic world where a leading scientific genius must be transported to the future to save humanity. Keeps you guessing to the end whether he will succeed or not."