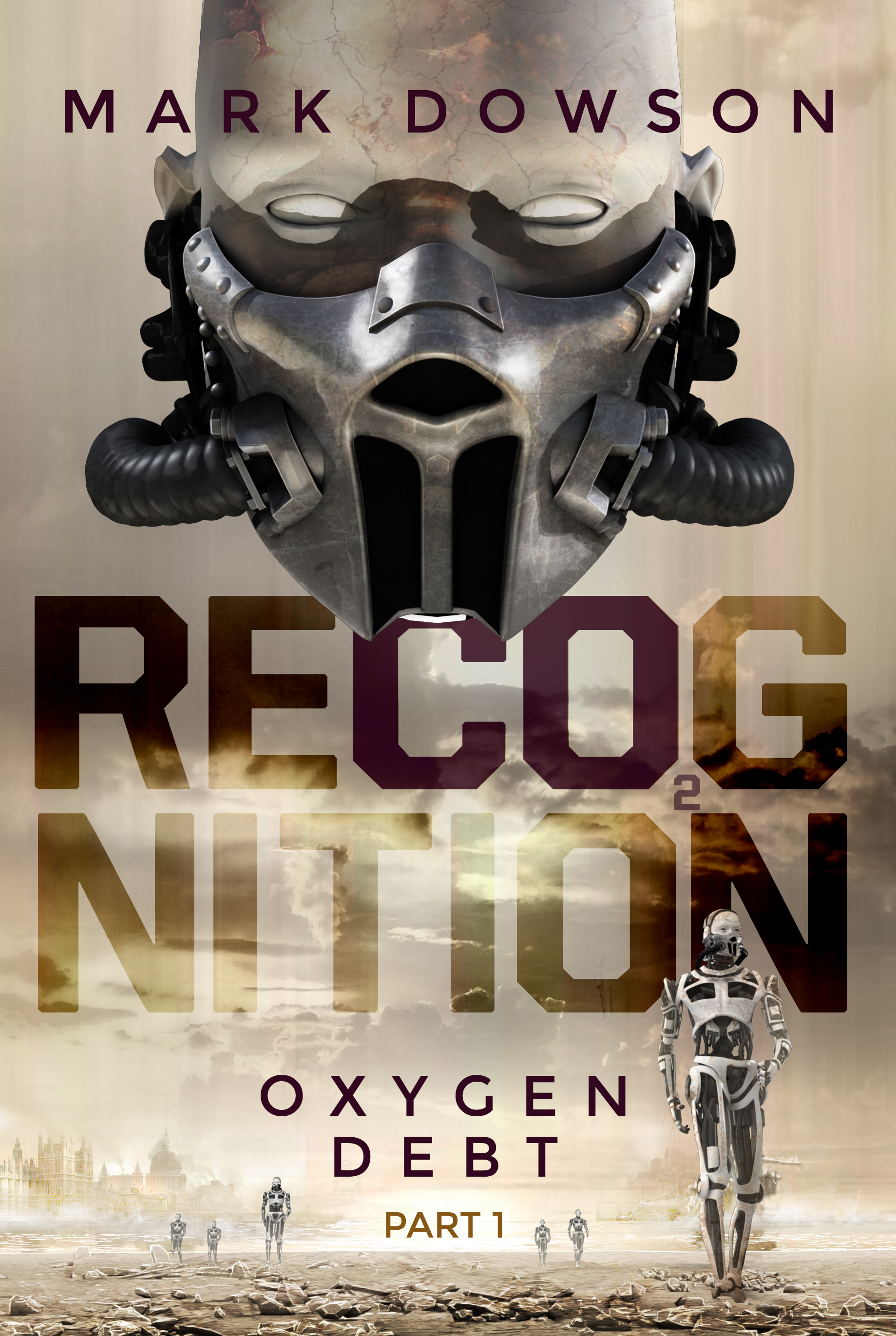 PR For Books www.prfprbooks.co.uk – UK's Number 1 Book PR Specialist – Glenn Louis, Media Sales Manager – 9th September 2019
ReCO²gnition-  Part 1  Oxygen Debt: Sci-Fi, Philosophy & Mental Health Spin Fantastical Cocktail, in Thrilling New Trilogy.
Mark Dowson's 'ReCO2gnition' brings together in a Sci Fi political thriller; dystopia, crime, mystery, adventure, romantic time travel, with core themes of religion, art history, androgyny, and an intimate look at the protagonist's struggle with PTSD, to throw readers into a future world where global destruction is imminent, but time travel could save humanity for good. It's rare to see mental health have such a large focus in a fictional narrative, and Dowson is hoping to lead the way with giving PTSD and wider mental health issues a global stage to shout from.
Contact:
Mark Dowson
Email: m_dowson@sky.com
Telephone: 07947864976
*Press Review Copies are Available from the Media Contact
*Mark Dowson is Available for Interviews
FOR IMMEDIATE RELEASE
United Kingdom – Psychological and Philosophical fiction has become timeless, but few narratives, if any, focus on the positive aspects of mental illness. In his new trilogy, Mark Dowson puts PTSD front and centre, in a way never before seen in fiction.
'Oxygen debt' is volume one in the 'ReCO²gnition' trilogy – which is a tapestry of genres ranging from science fiction and philosophy to ecology, renewable and nuclear energy, artificial intelligence, dystopia and high fantasy.
Back of jacket summary:
In 2112, dystopia is upon us, and the United Nations Authority is trying to stop energy and technology behemoth GIATCOM from destroying society once and for all. At the vortex of this futuristic struggle is twenty-first-century inventor Dr. Ben Richards, who created a way to harness wind power, a clean and renewable energy that could have changed the course of humanity if he hadn't died under mysterious circumstances. The UNA sends an enhanced human cyborg back to 2017 to prevent the assassination of Richards, after determining that he is key to saving the world from becoming a nuclear wasteland. Meanwhile, GIATCOM is sending android doppelgangers back to 2017, to thwart that effort and capture Richards for its own purposes, setting up an epic battle between future powers in the past.
Synopsis:
In 2112 a team of historical statisticians have identified the untimely death of a wind turbine scientist in2017 as being the most likely turning-point in the sequence of events that has led to the world being in an environmental crisis in the future. The United Nations Authority send a humanoid named Merisi, back to the present to save the scientist, Dr. Ben Richards, from assassination, in order that he may change the path of history.
Dr. Ben Richards suffers with anxiety and post traumatic stress after witnessing a tragic accident as a child, in which a close family member lost their life.
Once saved from assassination, the protagonist is set a mission to time travel to the future by Merisi, not only to bear witness to the environmental devastation of the world himself, but also to inspire him to alter the past in order that a new future exists. 
Cryptic messaging from his guardian, Merisi, helps to protect him from those intending to do him and the planet harm. Merisi nurtures Dr. Ben Richards' self-belief, enabling him to fulfil his true potential, which has been inhibited by his psychological trauma.
Future giant energy corporation, GIATCOM, seeks to stop Dr. Ben Richards from carrying out his mission as it stands to lose its energy monopoly. GIATCOM sends its own androids back to the past to intercept and intervene in order to prevent an alternate course of history.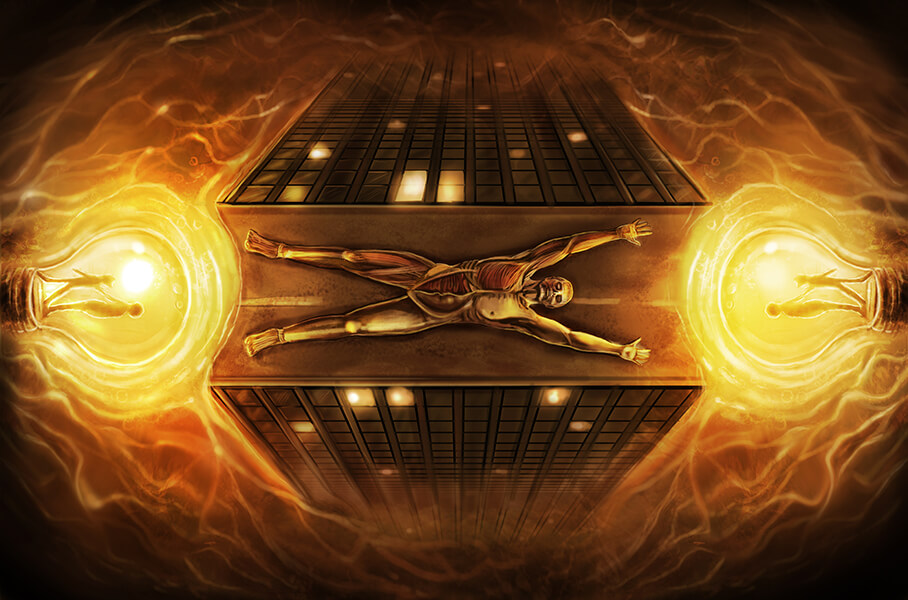 Introducing the Protagonist – a real-life climate change superhero.
Dr. Ben Richards must overcome his past in order to change the future. To become the man he was destined to be and to save future generations from a dystopian, apocalyptic future.
One of the core themes of the story is mental health, as the protagonist Dr. Ben Richards' suffers from long term Post Traumatic Stress Disorder and how he strives to find his real voice, which isn't a voice but his natural leadership in creativity!
Once he recognises this in the story then his anxiety significantly reduces, as he realises the true measure of leadership is influencing others with his creative genius and thought out philosophy, rather than just to get his voice heard in motivational speaking. This was due to his psychological trauma of seeing his mother die from a Tsunami at a young age and crying out to her to try and save her, that caused him to have the desire of wanting to be heard!
The protagonist's mental health is symbolic to the way our younger society is starting to feel more and more anxious about the impact that climate change is going to increasingly have on their world in the future. I would like the younger generation to feel good about themselves and make them feel uplifted and inspired by my story, to look at developing a future in STEM subjects that can help them become creative leaders like the protagonist in the story. If I achieve helping others find their inner self through this story and inspire them to create, I have more than exceeded in my mission, when setting out to write this story.
The protagonist's innovative thinking is derived from looking at the overall science and the economics of a design solution within a particular environment rather than merely the product engineering itself. Therefore, looking at design solutions from a more artistic, scientific, and entrepreneurial mindset than ordinarily an engineer or an architect would.
His design philosophy is to create design solutions that help curb increases both in global temperature and atmospheric CO2. His initial focus on improvements in producing wind energy is just the start of his innovative thinking to produce better design solutions that will improve the atmospheric aspect of climate change which in turn has an effect on declining levels of oxygen and increasing acidification of the Earth's oceans.
The protagonist not only suffers from autism but long-term PTSD stemming from the tragedy he witnessed of seeing his mother die in a Tsunami caused by climate change. He has the ability to use his self-motivated creative drive developed from his PTSD compounded by his innate divergent thinking coming from his autistic traits, as his strength to be able to develop creative ingenuity and leadership.
Emphasising the story's arc having a strong moral in turning a negative into a positive and helping society identify that their weakness may actually be their strength and superhuman power!
Dr. Richards is different but different is good and should be socially accepted and promoted as a strength, and as a real-life superhero uses his unique creative gift. His creative skills developed from his autism and his experience of trauma has transformed him into a superhero that helps create innovative design solutions to combat against climate change. In today's world, there is some of Dr. Richards' traits, experience, and ability in us all, wanting to gain recognition for our work in helping others and the environment.
"Within these pages, all of humanity has been captured," explains the author. "Its strengths, hopes, vulnerabilities and greed. Readers will confront themes including; Christian references and symbolism related to the mystery of the time travel, shape-shifting androids, classic hardboiled crime and even genetic engineering. The characters are created and shaped well, whilst the plot is the story's biggest strength, and there are moments of real power and resonance. The protagonist Dr. Ben Richards and his accomplice Grazia Rossini are the two highlights of the story as their romance blossoms. In short, there's something here for everyone!"
Continuing, "The entire series is currently being professionally edited and will be released shortly. My goal is to leave readers considering how the world and wider humanity is currently being "designed", and how the decisions we make now will impact the future of us, our planet and decide how strong or weak we ultimately become. It's thought-provoking stuff."
'ReCO²gnition' is due for imminent release. For more information, contact the author.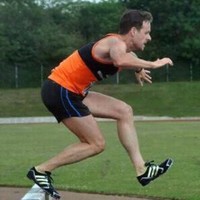 About the Author:     
Mark grew up in an industrial steel town of Consett, County Durham in the 70s, 80s, and 90s. He has lived in Milton Keynes for the past 17 years, where he has invariably commuted to London and the surrounding counties for work as a construction and energy professional.
Mark Dowson's own inspiration to write the trilogy of books has come from his knowledge and experience gained in carrying out his own personal wind energy research at a Masters of Science degree level.  The story's foundation is based on his own factual research dissertation and has transformed and expanded upon these facts to create an exciting fictional mystery thriller. Mark has published a Wind research article for Amida recruitment based on his wind research.  Mark has worked on some of the most prestigious renewable power generation projects in the UK as a practicing Commercial Manager for the past 15 years which substantiates his factual research being valid and reliable.  He is also a product inventor of a new product named 'the S-Tray', targeting a universal target market including special needs children.  He is currently pursuing his next invention in collaboration with Loughborough and DELFT universities, to research and produce innovative designs in wind energy and ion energy generation.