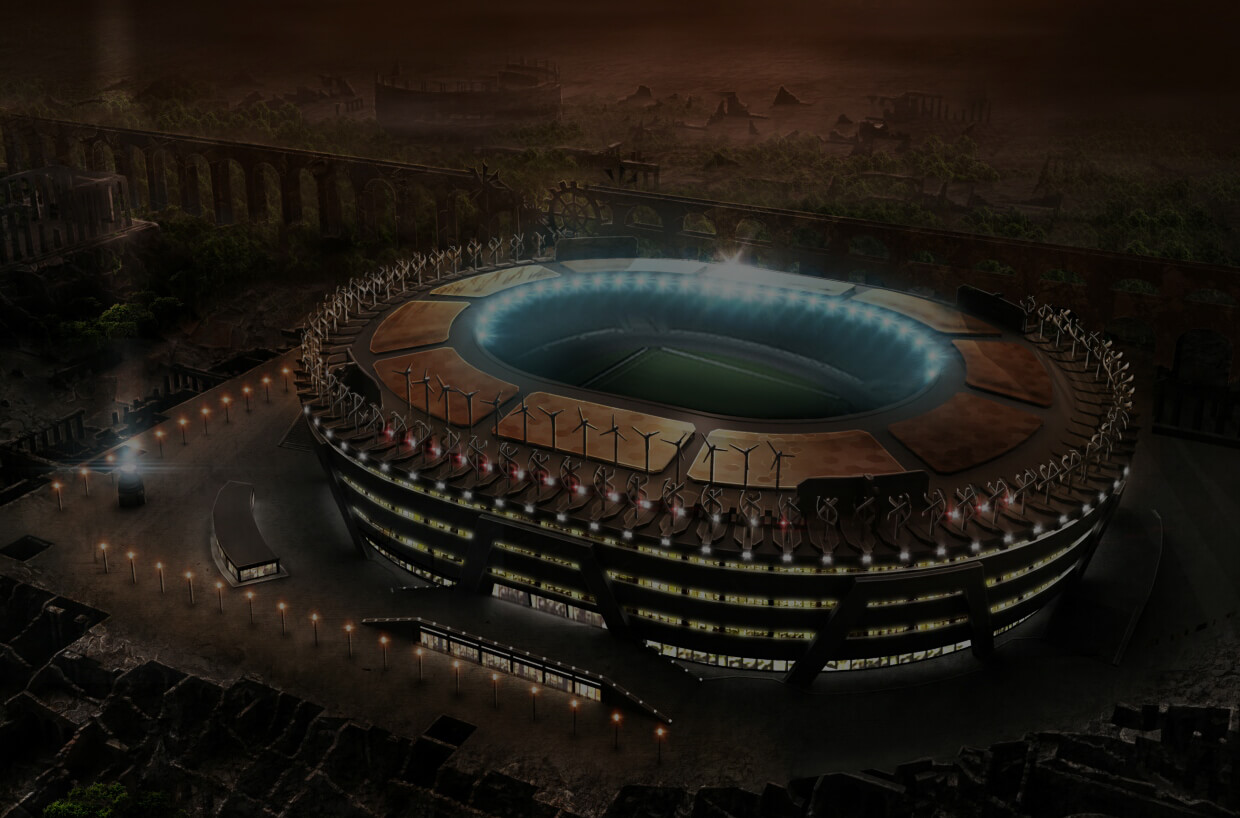 Back in 2010, I approached Tony Clarke a Director for Northampton Football club at the time with my proposal for an innovative stadium roof mounted turbine array to be test piloted on the redevelopment of the newly planned NFC's stadium roof.
To my surprise Tony's response was positive, little did I know he had big green ambitions and would go on to have future work with the Green Party.  I obviously had made a good impression with my proposed vision for his football club to adopt a greener strategy at the time.  It also seems that we both inspired each other at the time, as I went on to include his real life character in my story.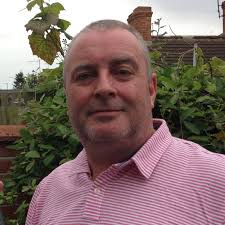 https://en.wikipedia.org/wiki/Tony_Clarke_(British_politician)
Tony Clarke is a former Member of Parliament and ex General Manager of Northampton Town Football Club. He is currently a teacher at Northampton College. A politician of the left, Clarke was until was until recently the Green Party National Spokesperson on International and Foreign Affairs; previously a British Labour Party politician, he was Member of Parliament for Northampton South from 1997-2005. Clarke was also a director of Northampton Town Football Club for 11 years 1999- 2010 and as General Manager at the club between 2005 and 2008. He served three terms (12 years) on Northampton Borough Council (2 Labour, 1 Independent) and one term (4 years) on Northamptonshire County Council (Independent) He also served as a Special Constable with Northamptonshire Police between 2003 and 2007.
Based on my research from my Masters of Science degree dissertation in urban wind energy looking at the comparison of the efficiency of performance and environmental and cost impact assessment of a proposed 2MW freestanding turbine compared to 98kW worth of roof mounted turbine array generating from the roof of a stadium for Middlesborough Football club, and applying it as a commercial showcase project in industry.  Northampton football club were at the time in 2010 when I approached Tony with the idea, inspired by my; initial idea, design concept and feasibility costings to consider implementing my design philosophy of stadium roof mounted turbine array as a serious strategy in their current corporate vision for their redevelopment of their stadium roof.
In 2010 Northampton Town FC were part of a stakeholder group (consisting of Northampton Town Council and Homes and Communities Association) which had a multi-million pound regeneration budget to implement sustainable technologies and renewable utilities within their new masterplans for the town, as part of the Northampton regeneration ECO schemes.
The aim of my proposal pitched to Tony:
The roof mounted turbine array would achieve a second source of revenue income, if not used as a cost saving of electricity used by the stadium's operations itself, by selling the renewable electricity generated along with solar PV generation, which both technologies would have been structurally supported within the new redevelopment of the stadium roof.  As part of a master plan a cost reductive or second revenue income stream, and greener source of energy generated and supplied from the stadium roof for the local community.
Tony mentioned recently when I contacted him, that after the pilot test study for my proposed roof mounted turbine array design was cut short due to lack of funds to invest from Northampton FC, he was yet still inspired by my vision and investigated the Ridgeblade technology that produces urban wind energy generation from roofs, as follows:
https://www.facebook.com/ridgeblade/videos/ridgeblade-award-winning-wind-turbine-planning-permit-friendly/2082352865376773/
https://www.youtube.com/watch?v=balHuCKi1sw
Tony was also kind enough to read and give a review of ReCo2gnition – Oxygen debt- part one, as follows:
"A lively read for those with an interest in environmental science and/or time travel, and even a few references to football thrown in. I only wish more businesses including Football Clubs would embrace the renewable energy concepts that Mark outlines in his book!"
A few of my friends and family maybe wondering where they can purchase my book from, so please refer to the following list below:
Main online retailers and wholesalers:
Amazon.co.uk
Bertram Books  https://www.bertram.com
Garderners Books Ltd. https://www.gardners.com
Blackwells Online  https://www.blackwells.co.uk
Book Depository Ltd.  https://www.bookdepository.com/
Main book store sellers:
Blackwell's Retail
Waterstone's Booksellers Limited
WH Smith's Retail