Hydropower – the holy grail to climate change
My own personal journey of gaining experience in infrastructure master planning and wind energy research, have made me want to write the book.
At the start of my career in construction whilst working on the redevelopment of the Gravesend Canal Basin as part of the Thames Gateway project in the UK in 2005, it was discovered that one of the locks was rediscovered under a disused car park. This gave me the idea that many disused brown field sites could be used as specific new canal basins or extensions to an existing canal basin purposefully built to help both flood defence through channelling the rising sea level into the canal basin and in the process creating hydroelectric power from the tide flowing in from the Thames estuary and into the canal basin.
Whilst working on a tidal wave power project using water from the Thames estuary to power the athlete's village for the London Olympics 2012, it occurred to me that hydropower would create much greater energy generation whilst also solving the problem of flood protection by creating a large enough basin for rising seawater level to be channelled into a large enough basin, which is strategically located along the Thames Estuary.
Sea level rise accelerating along US coastline, scientists warn
Inundation and flooding are steadily becoming more likely
Worldwide rise being driven by melting of large glaciers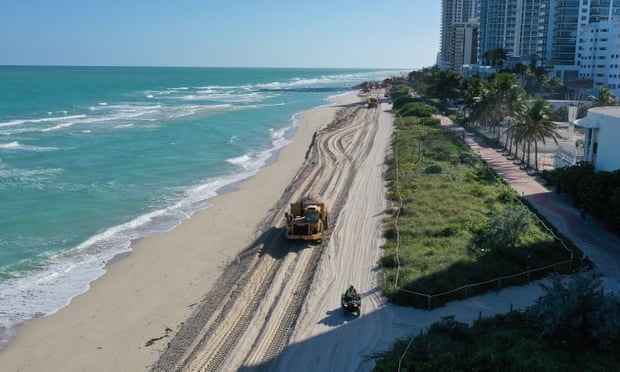 About 40% of the US population lives in or near coastal areas.
https://www.theguardian.com/environment/2020/feb/03/sea-level-rise-accelerating-us-coastline-scientists-warn
Colorado River flow shrinks from climate crisis, risking 'severe water shortages'
Millions of people rely on the 1,450-mile waterway as increasing periods of drought and rising temperatures reduce flow of river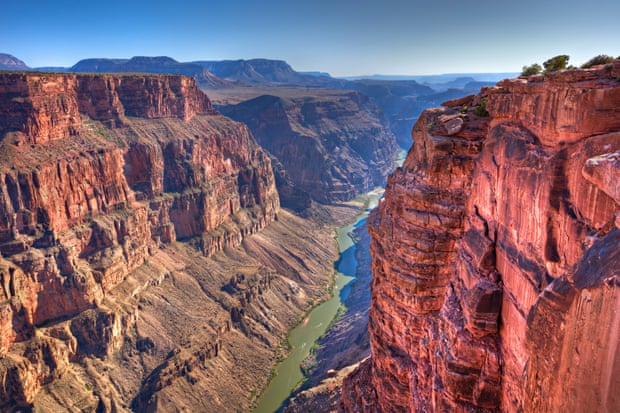 The flow of the Colorado River is dwindling due to the impacts of global heating, risking "severe water shortages" for the millions of people who rely upon one of America's most storied waterways, researchers have found.
Increasing periods of drought and rising temperatures have been shrinking the flow of the Colorado in recent years and scientists have now developed a model to better understand how the climate crisis is fundamentally changing the 1,450-mile waterway.
https://www.theguardian.com/environment/2020/feb/20/colorado-river-flow-shrinks-climate-crisis

Giant dams enclosing North Sea could protect millions from rising waters
© Provided by The Guardian Photograph: Kina Rob Doolaard/AFP/Getty Images
A Dutch government scientist has proposed building two mammoth dams to completely enclose the North Sea and protect an estimated 25 million Europeans from the consequences of rising sea levels as a result of global heating.
Sjoerd Groeskamp, an oceanographer at the Royal Netherlands Institute for Sea Research, said a 475km dam between north Scotland and west Norway and another 160km one between west France and south-west England was "a possible solution".
In a paper to be published this month in the American Journal of Meteorology, Groeskamp and Joakim Kjellsson of the Geomar centre for ocean research in Kiel, Germany, say the idea is affordable and technically feasible – if intended more as "a warning of the immensity of the problem hanging over our heads".
The cost of building a so-called North Sea Enclosure Dyke, estimated at between €250bn and £500bn, amounts to barely 0.1% of the combined GDP of all the countries that would be protected by it, they calculate.
Groeskamp said it also appeared technically viable. The depth of the North Sea between France and England rarely exceeded 100 metres, he said, while between Scotland and Norway it averaged about 127 metres, peaking at just over 320 off the coast of Norway.
"We are currently able to build fixed platforms in depths exceeding 500 metres, so such a dam seems feasible," he said.
International experts agreed that the plans looked theoretically viable. "I guess it depends on what timescale we're thinking of," said Hannah Cloke, a professor of hydrology at the University of Reading.
"If you look back hundreds and hundreds of years, then we've made some significant adaptations to our landscape, and the Netherlands is an example of that … We can, as humans, do amazing things."
She added that it was "good that we're thinking outside the box. I think it is really important that we keep thinking about these ideas, because the future looks very scary. If you look back into the 1940s in the UK, the Thames Barrier probably seemed equally ridiculous. It depends what happens in the next 20-30 years, how bad it gets, and then perhaps we will need something like this."
https://www.msn.com/en-gb/news/world/giant-dams-enclosing-north-sea-could-protect-millions-from-rising-waters/ar-BBZVhEm?ocid=spartandhp#image=1
MAJOR BENEFIT OF HYDROPOWER
In addition to a sustainable fuel source, hydropower efforts produce a number of benefits, such as flood control, irrigation, and water supply.
Hydro power plants are actually used to control and prevent floods. The accumulation of such large volumes of water in the reservoir make flood management a crucial part of hydro power plants.
Micro Hydro Power Plants
Micro and mini hydro power plant can also be designed so that they contribute to flood prevention, for example by providing additional flood plain storage.[14] For more information on the different design features for flood prevention have a look at the article Micro-hydro Power (MHP) Projects – Mitigation and Intervention Techniques – Flood Control and Improved Drainage for example micro hydro systems which include a penstock can "reduce the risk of erosion and flooding in a stream because they route some of the water through a pipe instead of having it run down the streambed, and because they reduce the speed of the water.
Conclusion
If designed and operated correctly this allows modern hydro power plants to control and prevent flooding as well as produce energy simultaneously. Whilst also using a means to store the water in a reservoir in times of drought.
https://energypedia.info/wiki/Using_Hydro_Power_Plants_for_Flood_Prevention
There is currently a promotional discount offer on purchasing my book from Amazon.
Please check out https://www.amazon.co.uk/s?k=ReCo2gnition&ref=nb_sb_noss_2
Thank you
Mark